JudgeMe is a popular review management app used by many Shopify stores that helps you ask for reviews on your store.
On this page
What can the integration do?
Once you have installed the integration into your Appy Stamped admin, you will be able to do the following.
Allow you to reward your customers with stamps for completing reviews.
Important requirements
You need to be on the Awesome plan or similar to be able to use the integration. This is because we have to use JudgeMe webhooks for our integration to work, and they only allow these on their paid plans.
If you try to connect on a free plan, the app will not install.
How to install the JudgeMe integration
Head to the integration section within the Appy Stamped admin

Click on Connect for the JudgeMe app.
Click to JudgeMe and this will open up a popup that allows you to confirm you authorise us to connect to your JudgeMe account
If you are presented with a JudgeMe login screen, you will need to log in first and it will take you to your app home screen inside the popup.
Close the popup and then you'll need to repeat the steps above. This is due to a limitation on the connection if you are not signed into the JudgeMe app already.
Now that you are logged into JudgeMe, you should see the auth screen. This will show you what we need to run the integration.
Once you accept the authorisation popup, the window will close and you will be redirected back to the integrations home screen.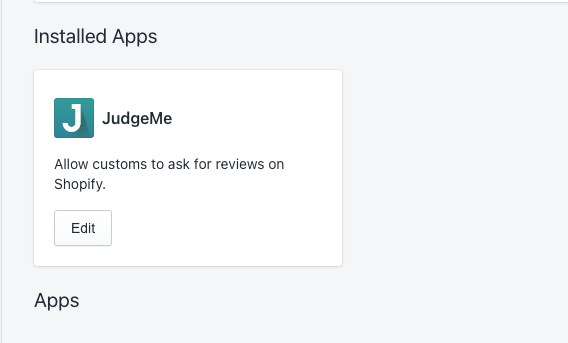 That's it, you can now create the Leave a JudgeMe review activity in your stamp program.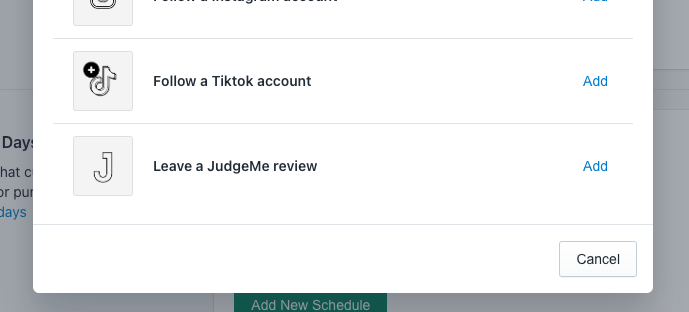 If you require any help setting up this integration, feel free to get in touch with our support and they will be happy to help.